The Unicorns have been hard at work on a special project for this year's Gary Con, and now it can be revealed!
DOUBLE SIZED DIVINE RIGHT
Everyone loves to play Divine Right, but the original printings are rare, expensive, and have tiny pieces that are hard to play with or keep track of.
So we made a bigger version! We had the game board printed on vinyl for easy viewing, transportation, and cleaning, and have printed up larger cards and game pieces for easier play!
Come see it at 2PM on Thursday March 24th at GaryCon in Lake Geneva, Wisconsin
https://tabletop.events/conventions/gary-con-xiv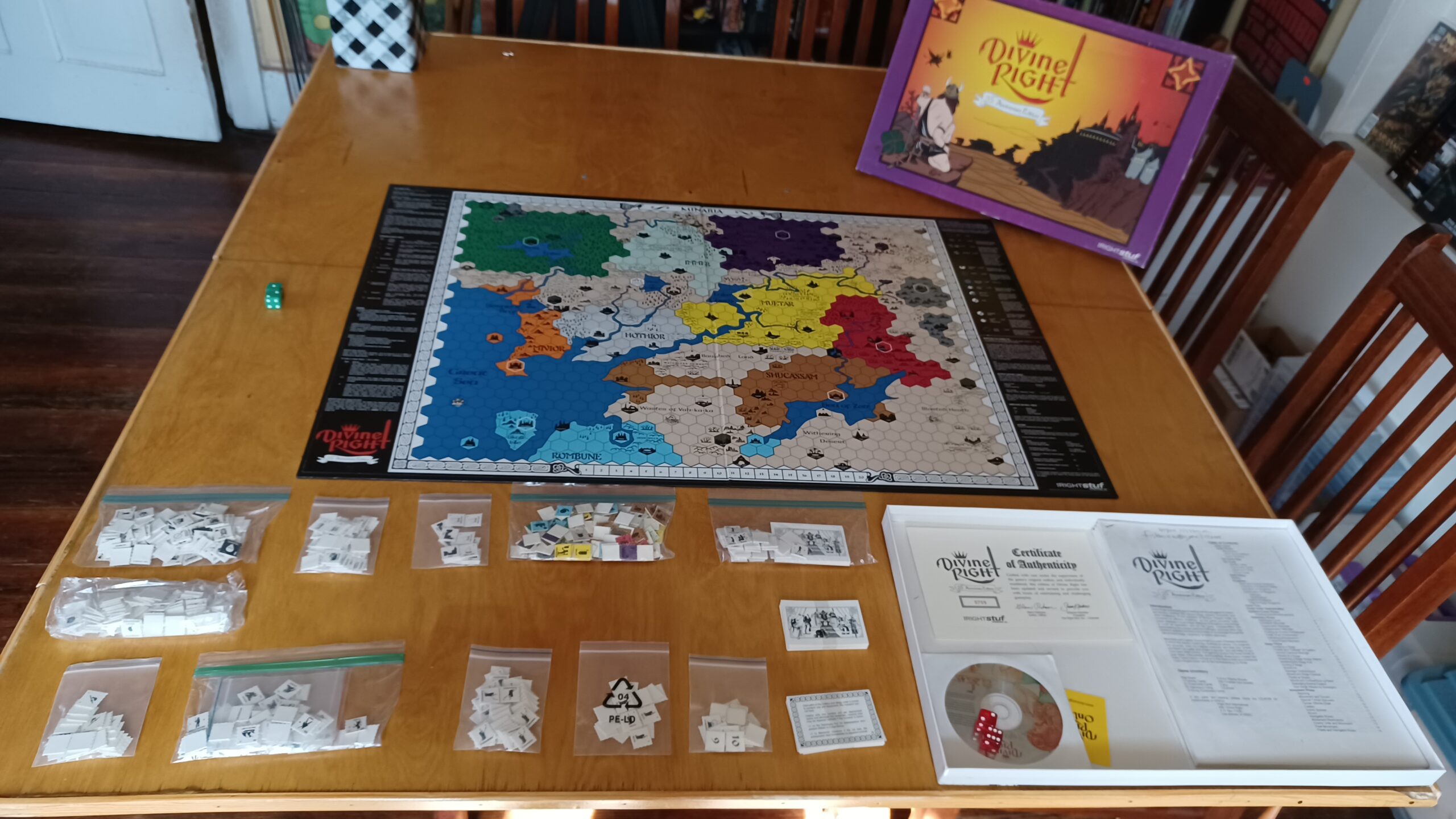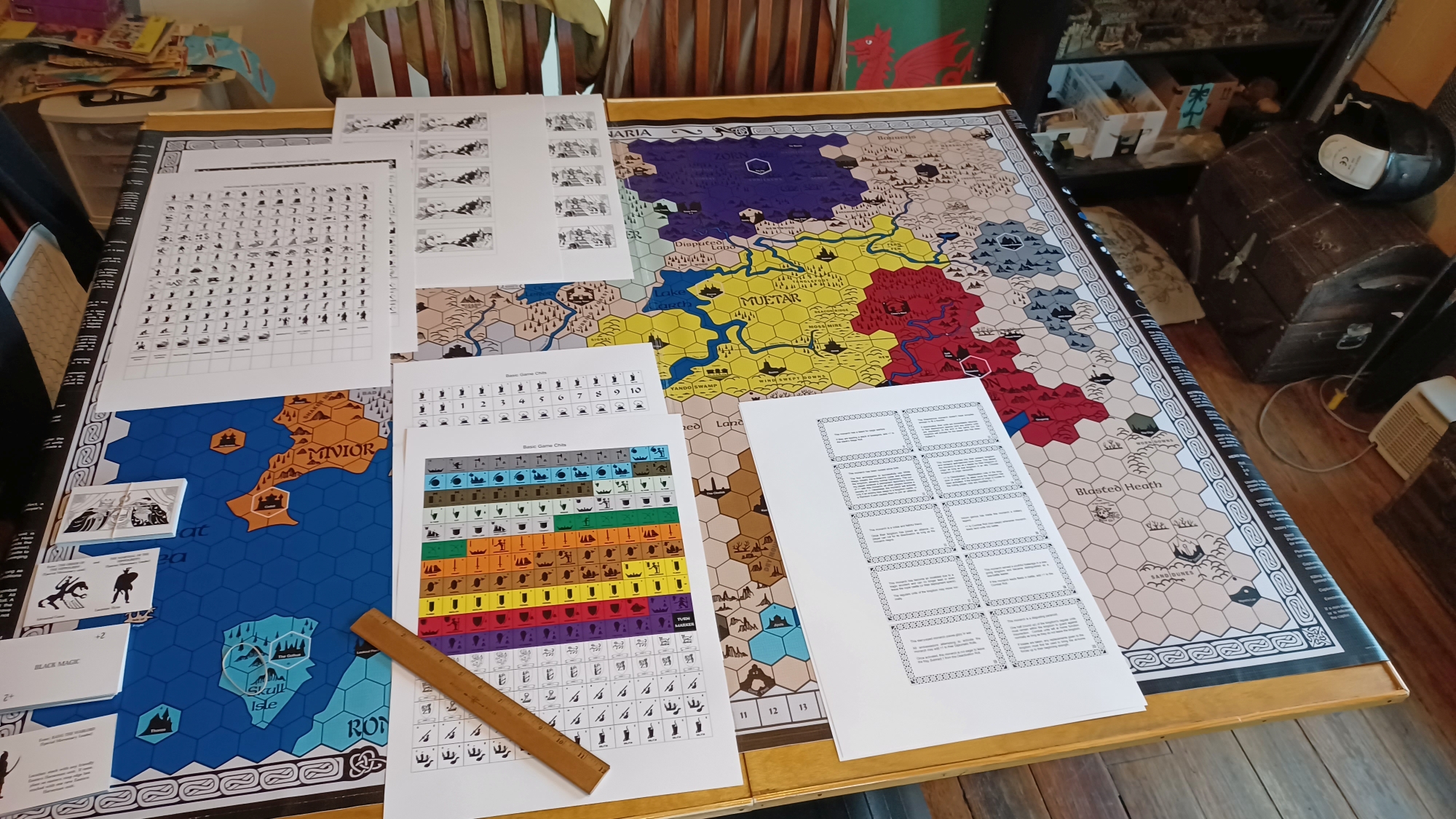 Posted in Board Game, convention, Fantasy by Adam A. Thompson with no comments yet.