Robert Pearce's new Traveller suppliment Starship Geomorphs is a huge new resource for science-fiction gamers, filled with beautiful illustrations, hundreds of starship deckplan geomorphs, and most importantly, really good suggestions for using these modular maps in your home game. Designed to be used to quickly generate starship and spaceport maps, these geomorphs also provide inspiration when designing deck plans for new ships.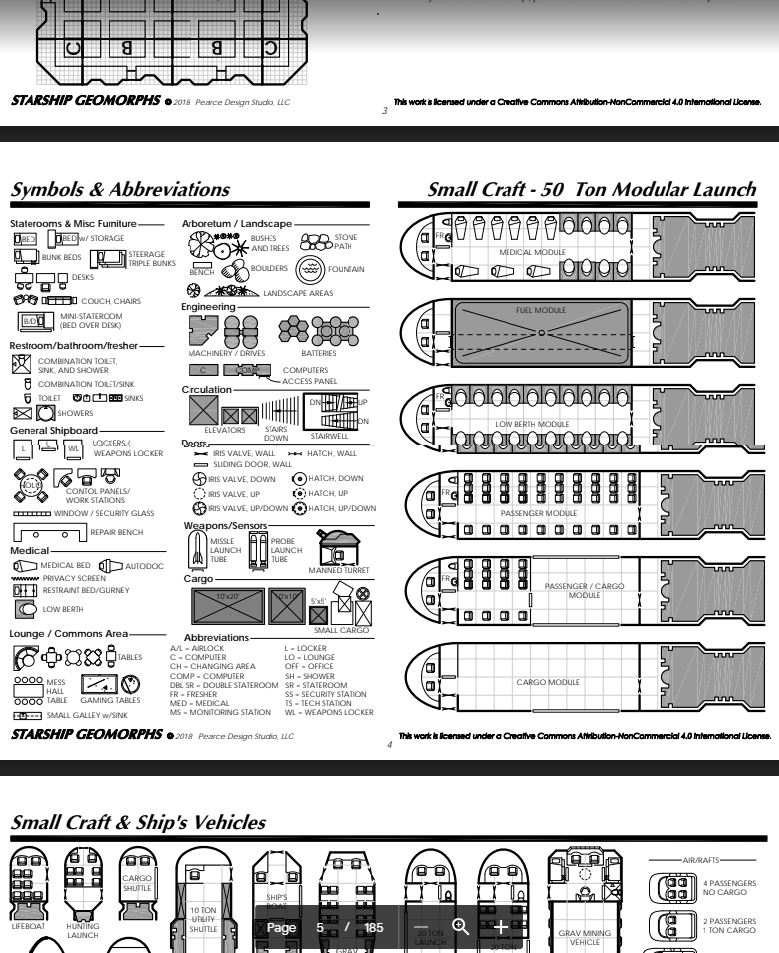 Representing three years of painstaking work, this beautiful 185 page book is a great resource for any science-fiction role-player, and he's made it available as a free download! I recommend it highly to any sci-fi gamemaster, or anyone who wants to design starship interiors.
Included in the free guide are instructions for printing these maps out to use in your home game for both 15mm and 25mm scale miniatures.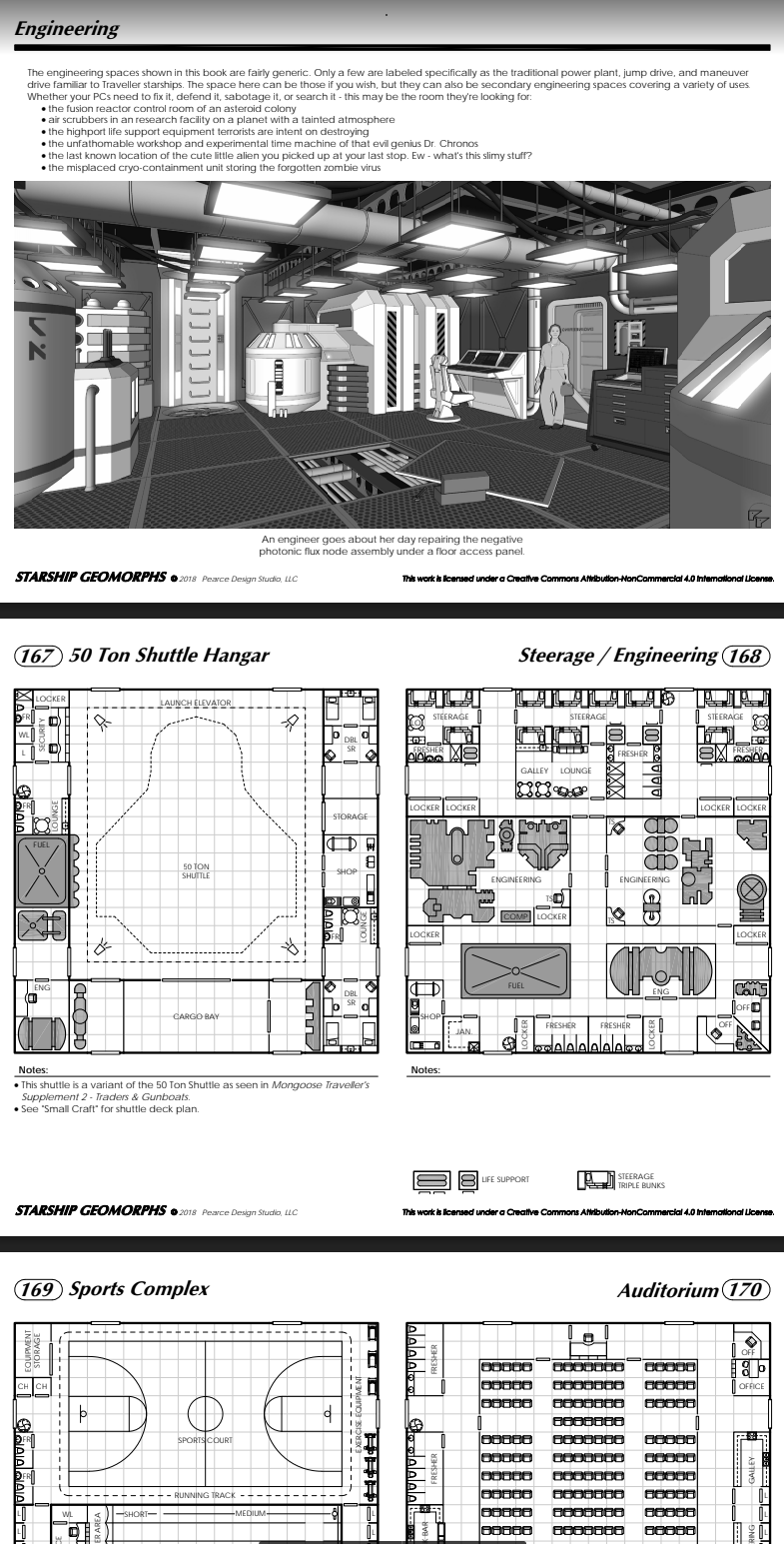 This wonderful resource also includes maps for areas one doesn't usually see in deckplans, like recreation areas, many different common areas, shopping areas, arboretums, viewing galleries, and even agricultural spaces. I will definitely be using these to build out starports and megaships in my Traveller game.

Posted in Editorial, Review, Science-Fiction, Traveller by Adam A. Thompson with no comments yet.