How you make characters for use in Class of 198X – The Adventure is going to depend on what RPG rules you'll be using, and what type of characters the players will be making.
For modern characters, I recommend using the D20 Modern rules, available here: D20 Modern SRD Rules. The D20 Modern statistics here should work with the monsters from the 3.5 D&D SRD and Monster Manual.
Otherwise, use whatever character creations rules are indicated by the rules you're using.
When I ran this adventure for the CowChop guys, I used the base classes from D20 Modern, and changed the skills to be 5th Edition Dungeons & Dragons style. The main difference is that D20 uses skill points, and in 5th ed. a character is either proficient with a skill, or they're not. Doing this let me use the rules and monsters from 5th ed. D&D, which I prefer to the 3rd edition.
Here are their character sheets at the end of the adventure, after they all leveled up to 2nd level.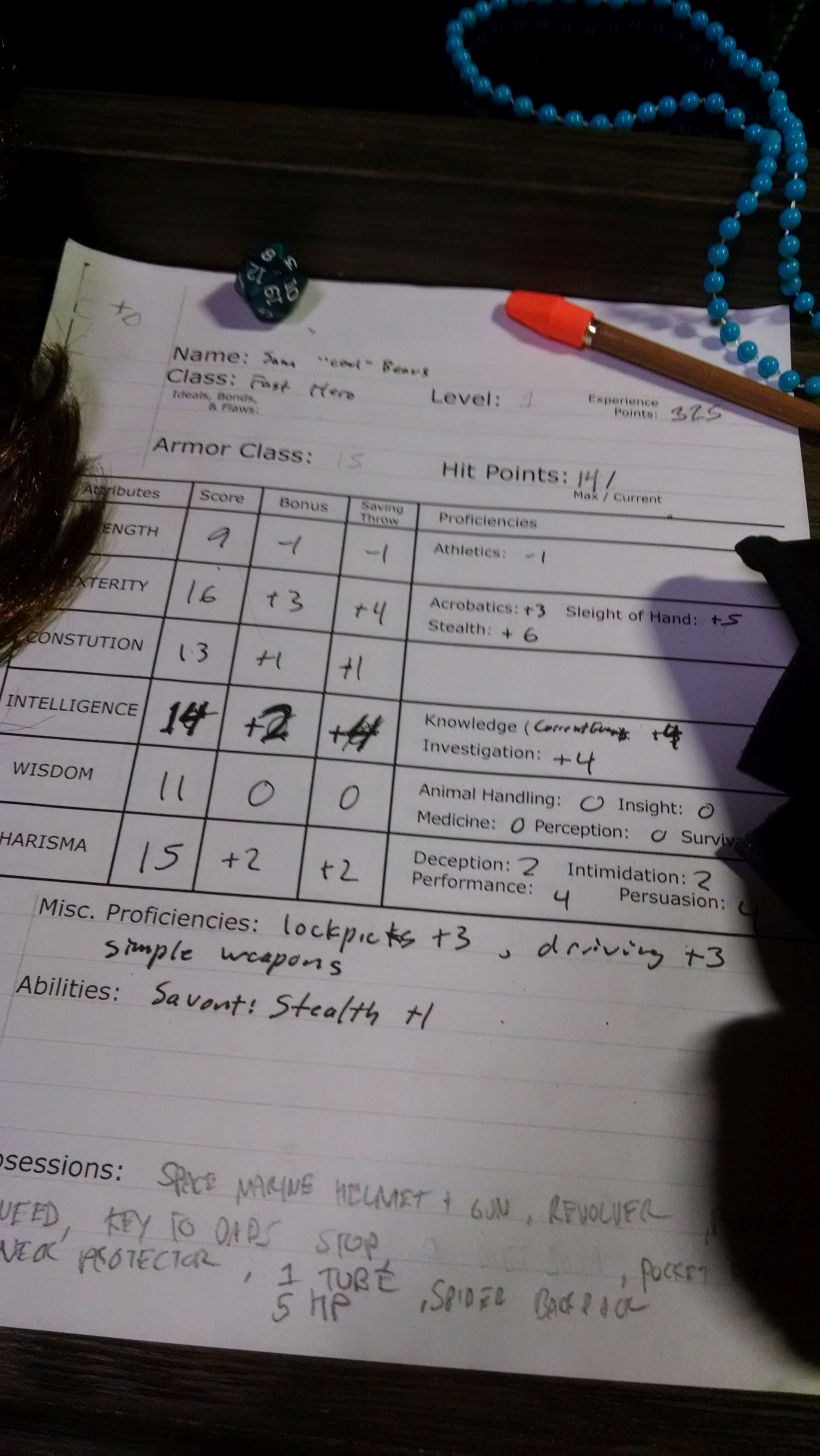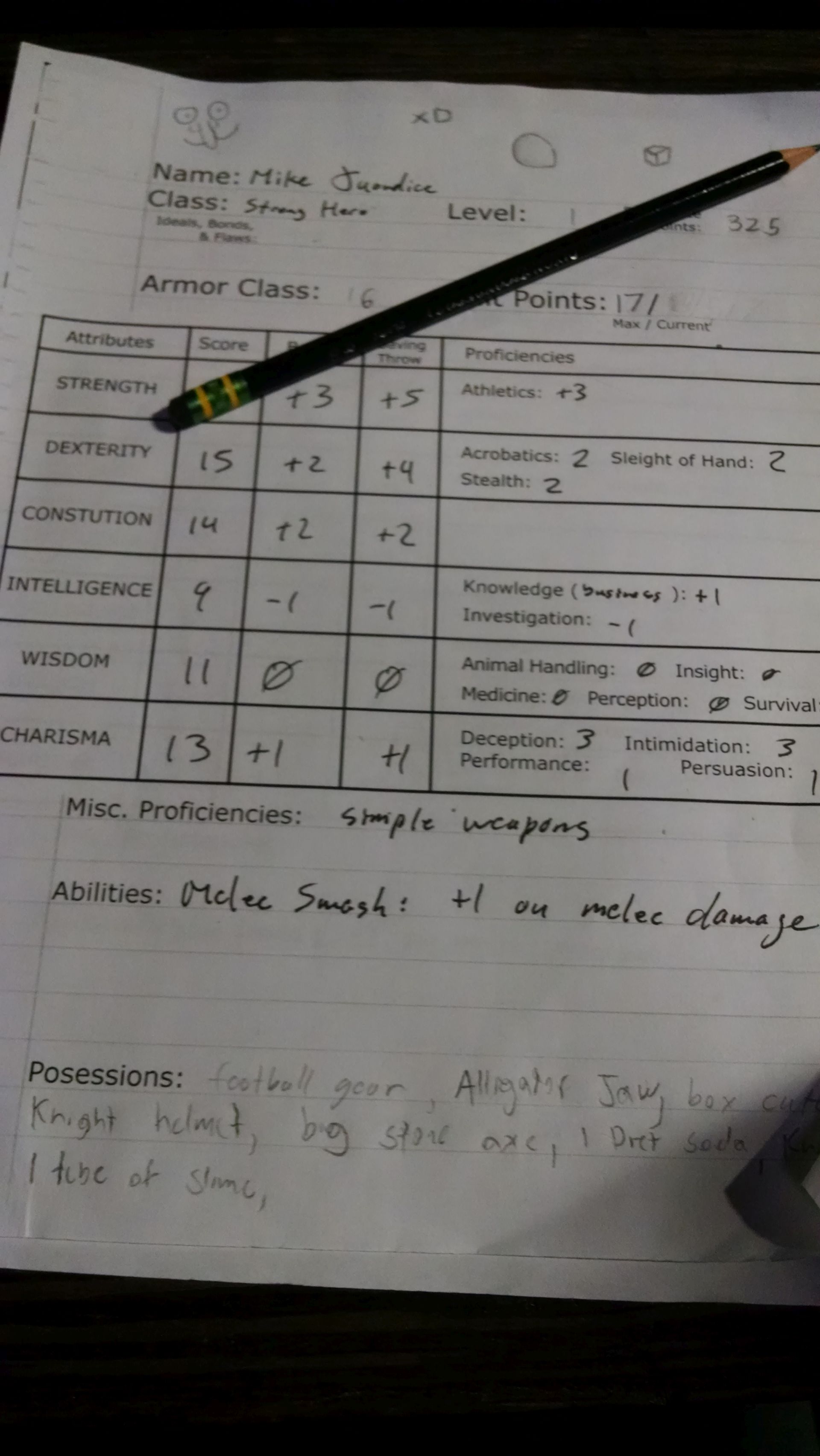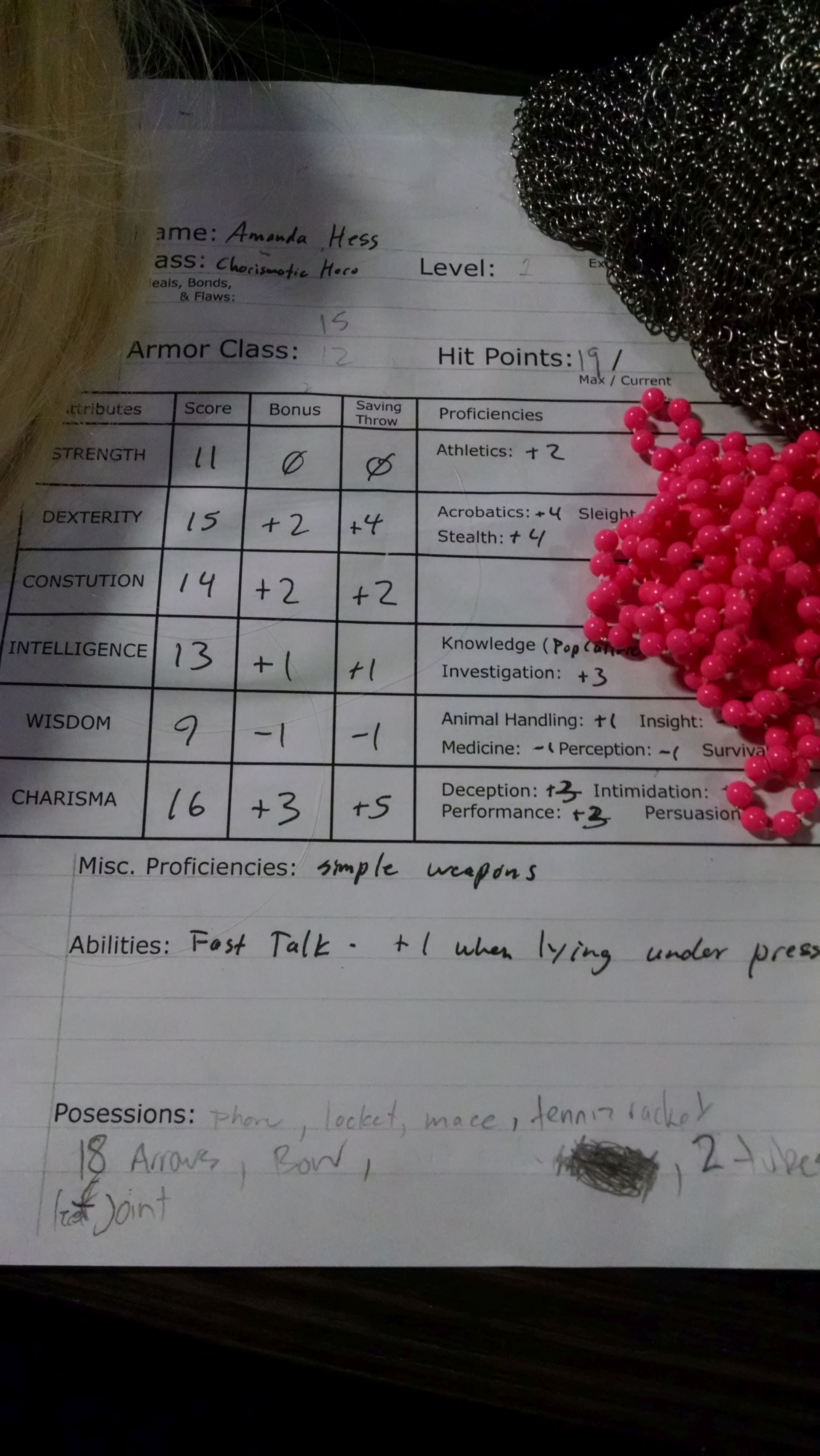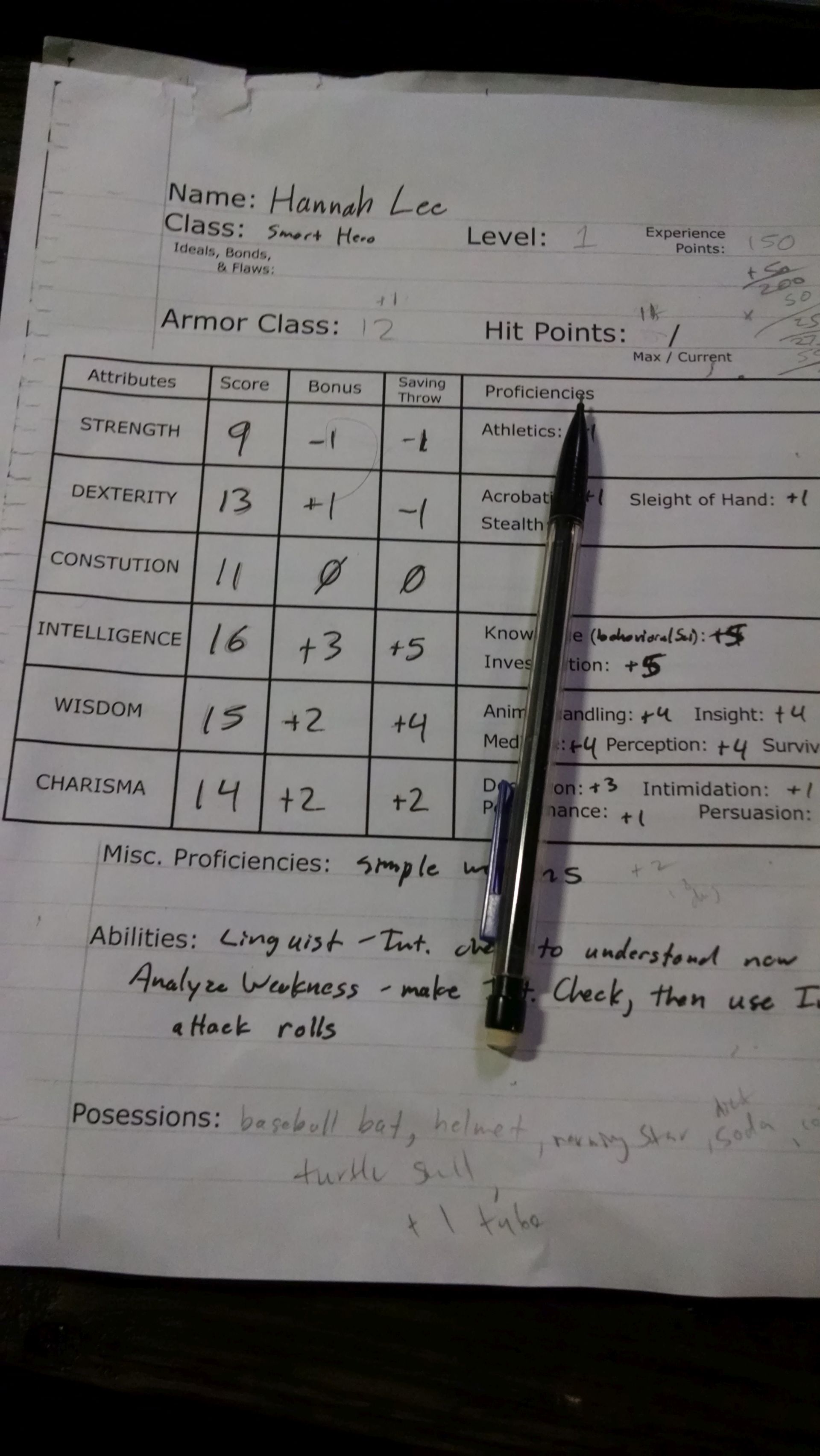 Posted in 3rd edition Dungeons & Dragons / d20 fantasy / Pathfinder, 5th edition Dungeons & Dragons, Editorial, rules agnostic and tagged Class of 198X by Adam A. Thompson with no comments yet.
Class of 198X – The Adventure is now available at DriveThruRPG and RPGNow!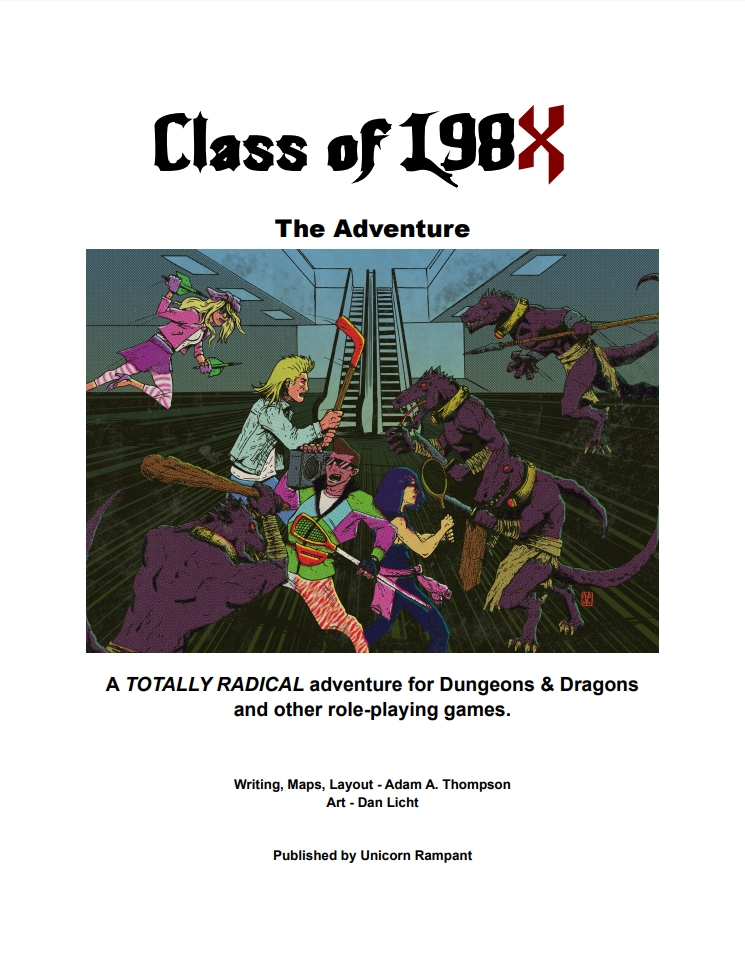 In a large shopping mall in the 1980s strange things are afoot. Under a veneer of everyday happy consumerism lurk sinister beings from another world, plotting evil deeds. First the mall will be plagued by a rash of mysterious thefts, followed by kidnappings, and culminating with a devastating fire. If the heroes fail to discover the evil behind these foul acts, they risk a horrible outbreak that threatens to enslave the entire world.
The Player Characters (PCs) could be teenagers, or they could be fantastic D&D characters transported to this modern setting. They could even be law enforcement agents, paranormal investigators, or science-fiction style space-time police.
Get it today at DriveThruRPG.com and RPGnow.com!

Posted in 5th edition Dungeons & Dragons, Adventure, rules agnostic and tagged ClassOf198X by Adam A. Thompson with no comments yet.