More fun than ever with this new update to Class of 198X, The Adventure!
Featuring 16 new pages of mall encounters, this update is sure to satisfy every shopper!
Available now in your online RPG library here: https://www.drivethrurpg.com/product/215879/Class-of-198X–The-Adventure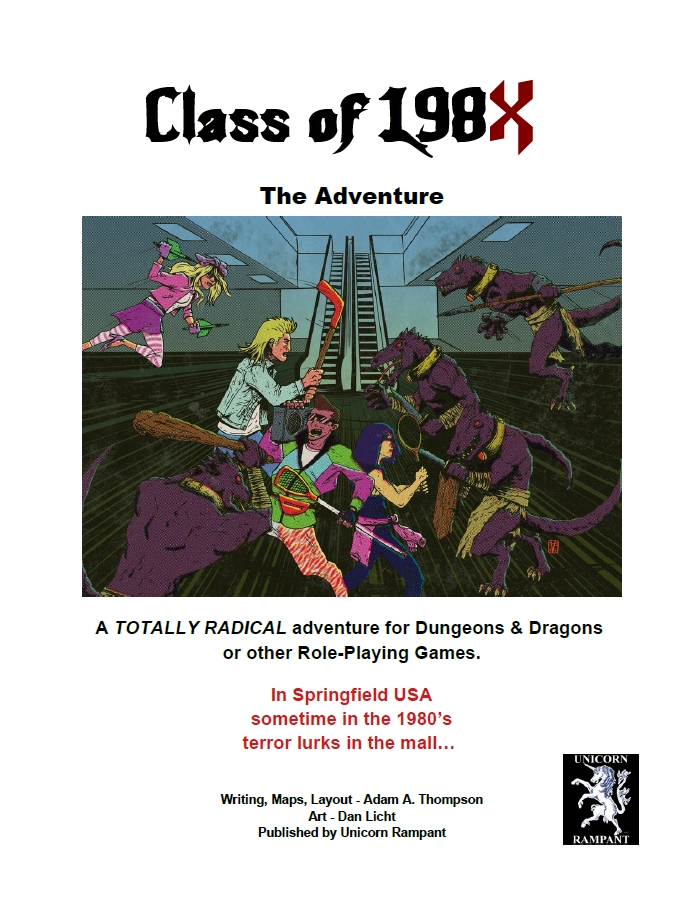 Posted in announcement, Uncategorized and tagged Class of 198X by Adam A. Thompson with no comments yet.